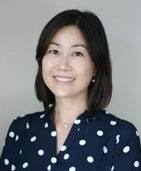 Silicon Valley Korean School is located in the heart of the IT capital in the world. Students here live in an incredibly diverse community, and we strive to teach Korean-American students about their culture and background by teaching them the language, history, and culture of Korea. We also teach non-Korean students about Korea and the language so that everyone can be educated, no matter their background.
As the largest Korean school, Silicon Valley Korean School has the numbers to back up that title: we have over 1000 students, 60 teachers, 20 special class teachers, and over 200 high school and college volunteers. Our classroom curriculums are also very diverse, with classes that use the same textbooks as students in Korea (Seoul Class), classes that use textbooks designed for Korean-Americans and have stimulating activities built into the class (Kyopo Class), classes designed for students who use English at home and is taught in two languages (Hanyoung Class), and classes for high-schoolers, pre-schoolers and adults. In total, we offer 50 classes with classes for people starting at age 3.5 and ending with adults.
In addition to teaching the Korean language, we teach the culture and history of Korea as well. We work to teach students things that they should know as Koreans, whether that be culture, history, or current events. Every year, we have a Lunar New Year Festival to celebrate the new year and a Harvest Day (Chuseok) Celebration to learn how to make Songpyeon, and we also have a very popular class where students can learn how to make Kimchee with the help of parent volunteers.
We are currently working to put on programs to become a community center in this area. On Saturdays, we rent out Cupertino High School to teach Korean, and on weekdays, we have an office on Homestead in Cupertino where we have community programs in addition to Korean classes. There are many diverse programs at this location, such as a play class for 3-year-old children called Little SVKS, and a class Little Picasso, and adult Art classes as well. Through these programs that happen all throughout the week, we hope to become an even bigger community presence in this area.
Even with all these programs that we have, we are still working to look for more ways to teach people about Korea and ways to improve our already existing classes. We are always evolving and changing, and we will always strive to become better. We hope for your continued interest and support in our school.
– Principal, Young S. Kim