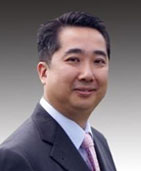 Welcome to SVKS! My goal as chairman is to support children and families as they discover Korean language and culture. I believe that sharing some of my personal history provides insight as to why the dispersion of Korean language and culture is so important to me.
Language is a large part of culture and identity. I immigrated to the United States with my parents as a one year old, growing up in "Korea Town" in Los Angeles. During adolescence, I struggled with my own identity as a Korean-American. What did it mean to be a Korean-American? Was it different from being an American? It wasn't until I attended the University of California at Berkeley as an undergrad that I understood myself in a systematic way—where I chose to identify as a Korean American, without a hyphen, indicating that my "Korean-ness" was an adjective to my identity as an American.
Jewels from the past would be unknown to me if I could not speak directly to my grandparents in Korean. My grandmother told me how she and her sister had been adopted by a Japanese farming family as young girls, and their adoptive parents raised them as their own. In fact, my grandmother was more comfortable speaking Japanese than Korean. When the war ended and the Japanese lost, her parents were forced to return to Japan. But my great-grandparents had my young grandmother marry my grandfather before they left because they did not want her to experience discrimination as an adopted Korean child in Japan. My father was raised listening to my grandmother singing him Japanese nursery rhymes. The complex nature –the shades of grey- of the Japanese occupation of Korea was made real to be through insights like these. Because I embraced the Korean language and heritage, I am able to understand both cultures in a different way—in a way that I keep close to my heart and I hope to impart this understanding upon own children.
Not only has speaking and understanding Korean helped me build special family relationships, but I'm also able to understand social hierarchy and its importance to Korean society. This hierarchy is built into the language itself. Without a knowledge of the language, it would be impossible understand its importance within the social structure.
I currently work as a Secretary and General Counsel for Uniquify Inc. It has been an honor to serve on the Board of SVKS for about half a decade. I hope you will find a way to support this incredible community we call SVKS through volunteering your time or resources.
Sincerely,
S. Michael Lee
Chairperson of the Board of Directors